Big Rock Park comprises 5-acres and includes tennis, basketball, and beach volleyball courts, seating areas, pergolas, picnic tables, BBQs, playgrounds, parking, restrooms and other facilities, and serves as a trailhead to San Diego's beautiful Mission Trails Regional Park.

180° panoramic view of the main grassy area (click to enlarge)
Just 2 blocks South of , Big Rock Park accommodates all ages and numerous activities. Mission Trails Regional Park's 7,200+ acres are perfect for walks, hiking, camping, biking, and enjoying nature, while Big Rock Park offers tennis, basketball, and sand volleyball courts, large grassy areas, a large playground and a large pavilion, nestled in a secluded enclave between Santee, San Diego, and El Cajon.
Pictures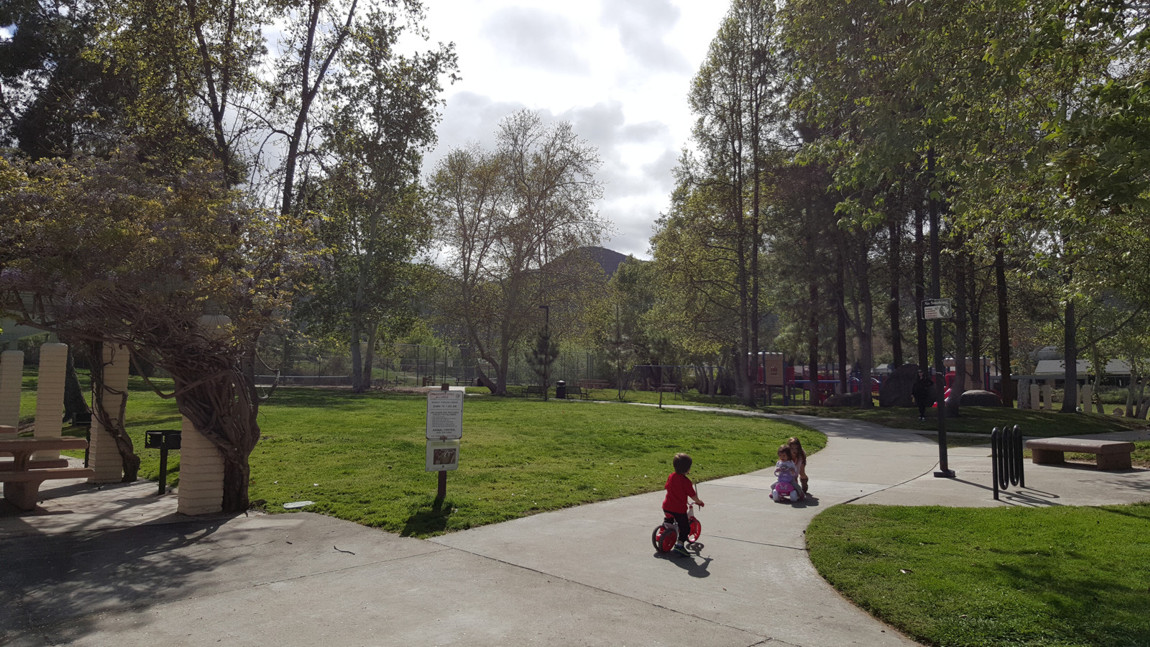 Seating areas on left, playground at right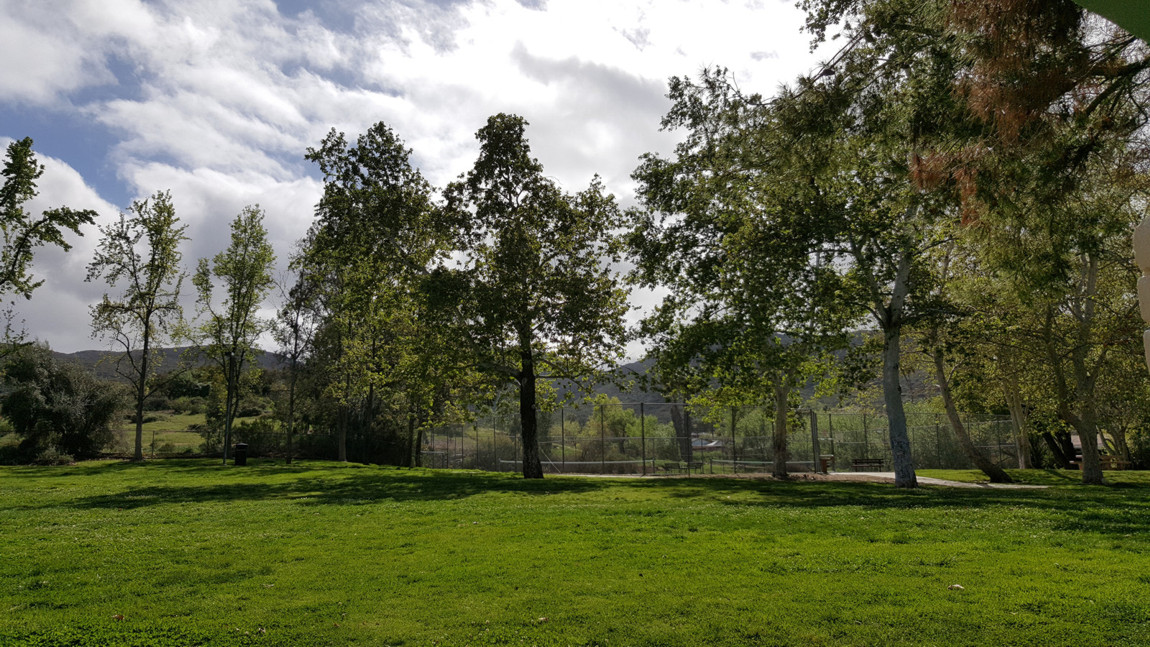 A beautiful Spring day at Big Rock Park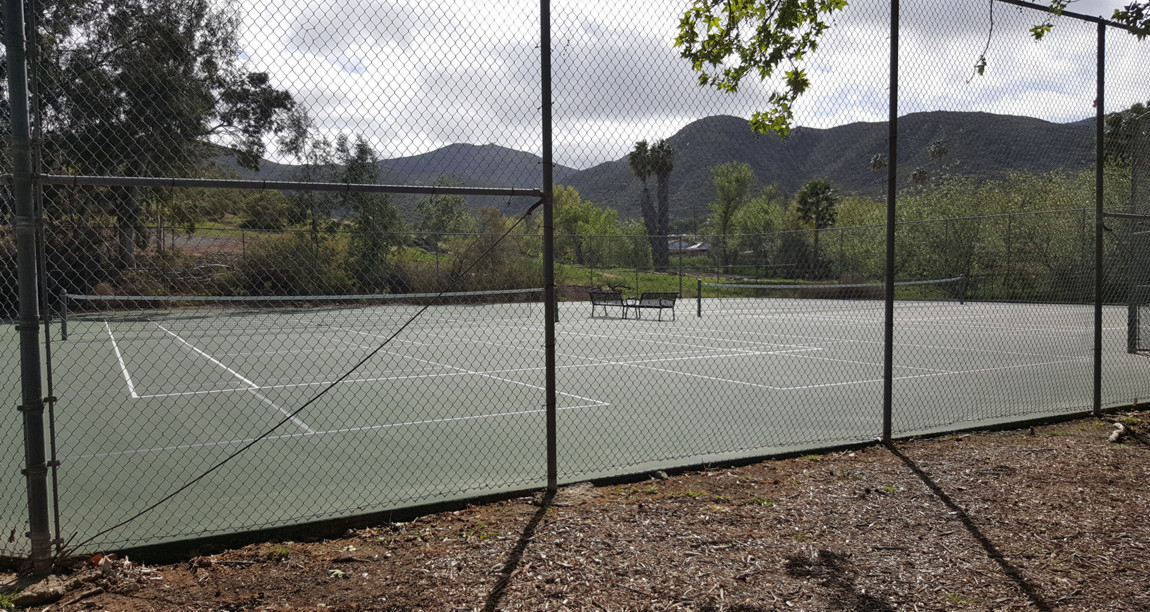 One of the nicer tennis courts in the region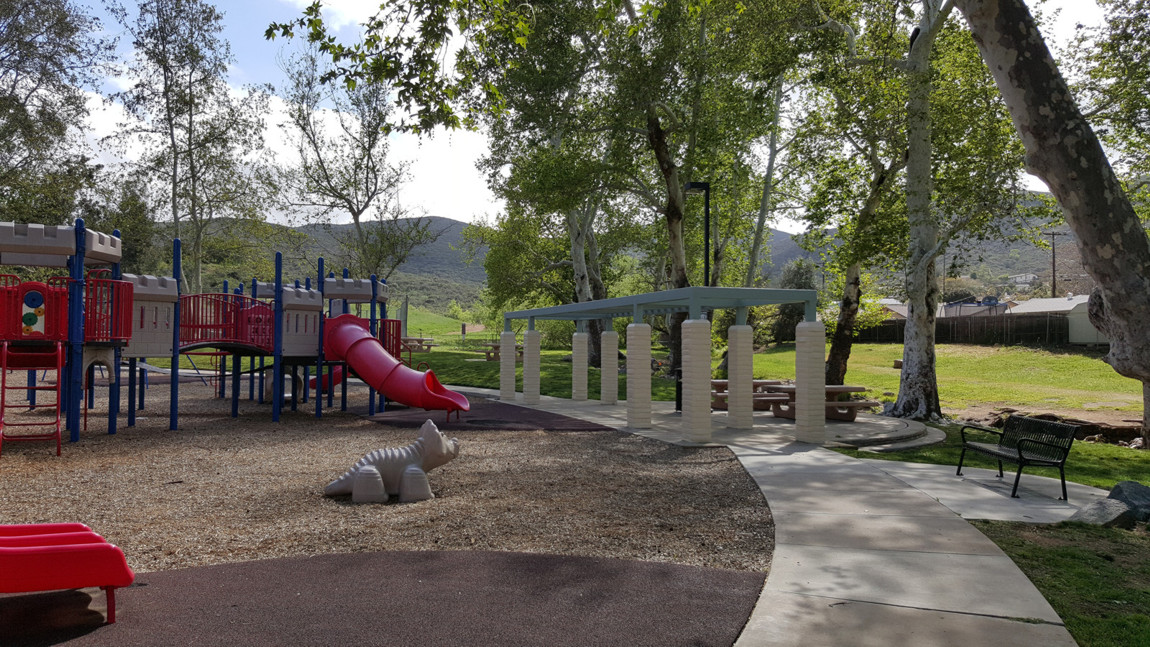 Hours of fun for everyone


Panoramic view of the stream bed that runs through the park, joining the San Diego river 1/2 mile away (click to enlarge)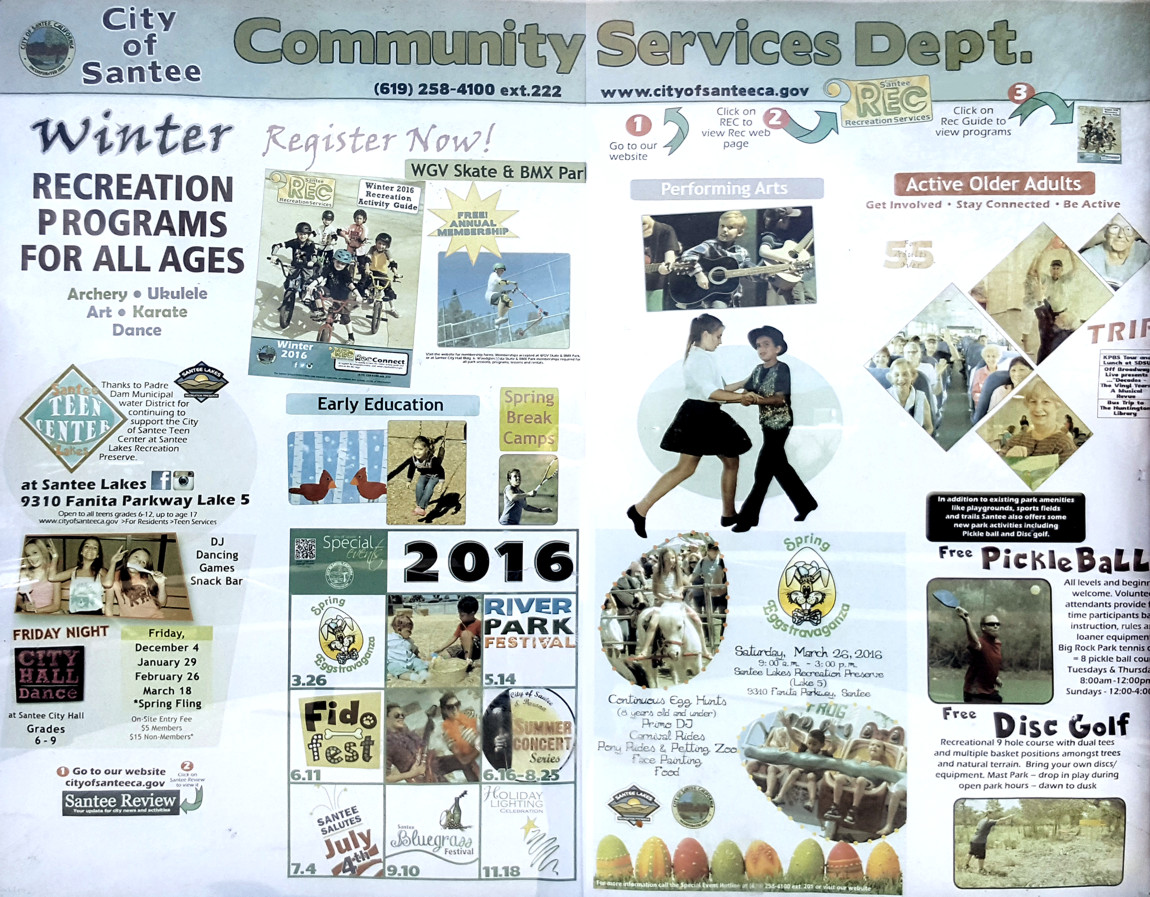 Park bulletin board as of March 2016. Click image for page with link to latest brochure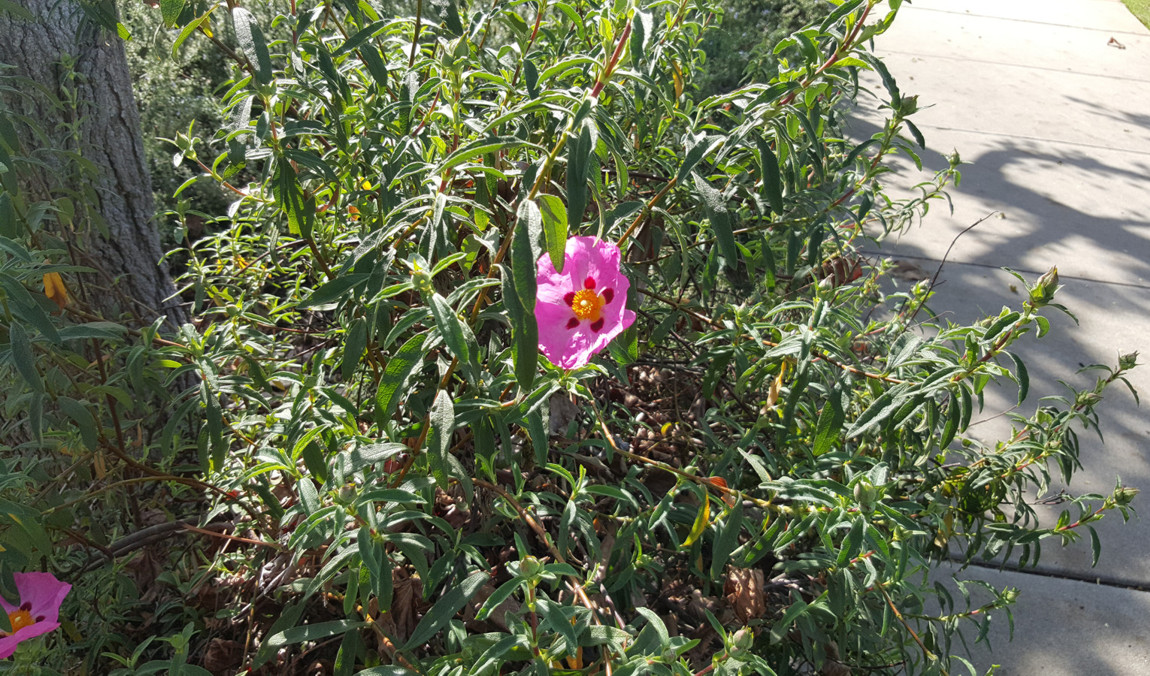 Rockrose bush